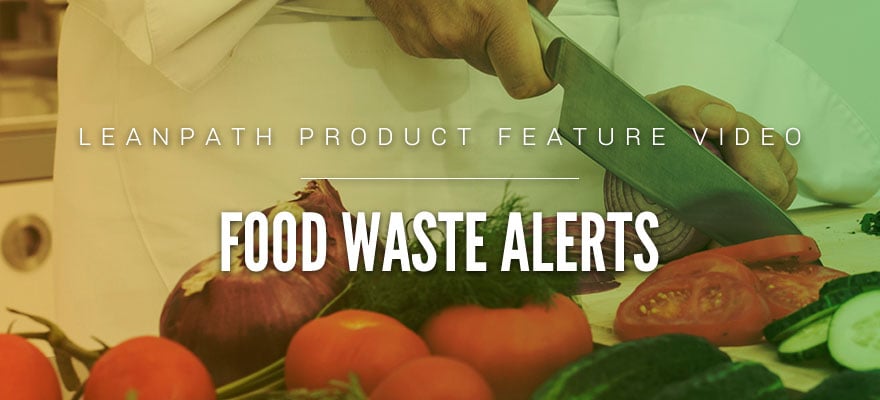 LeanPath is excited to offer our clients a new way to stay proactive with food waste prevention! Food Waste Alerts are instant notifications sent via email that are triggered based on specific parameters you choose. Check out the video below for a quick overview of what they are and how they work.
Alerts allow you to see what's being discarded in your kitchen in real time, so you can stay proactive in waste management. You can align them with specific goals or areas of focus.
For example, if you are working on reducing chicken overproduction, your chef can opt to receive an alert anytime overproduced chicken is recorded on the Tracker. Or, use them to stay abreast of your high-cost opportunities, for example, receiving an alert each time the estimated value of an individual waste transaction exceeds $20.
Learn more about this exciting new feature by watching the announcement video above.
Alerts are available with all LeanPath 360 editions and LeanPath Zap Connect and Enterprise editions. To subscribe, you must have a current LeanPath Online reporting user seat. For questions or to set up an alert, contact LeanPath Support at support@leanpath.com or +1.877.620.6512 x2, or fill out this Food Waste Alert configuration form.