Hotel buffet lines are notorious waste generators. A recent study by Hyatt Regency Orlando found that guests were eating only about half of the food put out for them, and just 10 to 15 percent of the leftovers could be donated. The rest? Into the garbage with you!
Now, a famous panda is offering some help.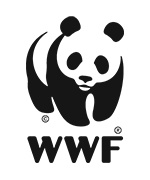 The World Wildlife Fund and the American Hotel & Lodging Association have released the findings of their joint, 12-week study, identifying best practices for hotel dining to organize and fight against food waste. The tactics have been collected in an online "toolkit."
Among its top suggestions is waste tracking.
"The most important thing is to capture data that you can learn from and act on," the toolkit explains. "Tracking food waste over time can further inform changes to food service, guide waste management efforts and justify waste-reduction activities."
The toolkit is searchable by hospitality dining roles. For instance, if you click "Culinary Team," you're introduced to the importance of tracking waste, along with tutorials on developing a waste-reducing menu and setting up donation partnerships. If you click on "Service Team," you learn how to set up a low-waste buffet. Other roles include Hotel Owners & Financing Teams, Catering & Events, Marketing and more.
Users can also access online courses and printable posters to motivate culinary teams.
"Hotels are more committed than ever before to reducing food waste," said Katherine Lugar, President and CEO of the hotel association. "We are encouraged by the findings of the demonstration projects and are excited to be able to share the tools we have developed with our broader membership."