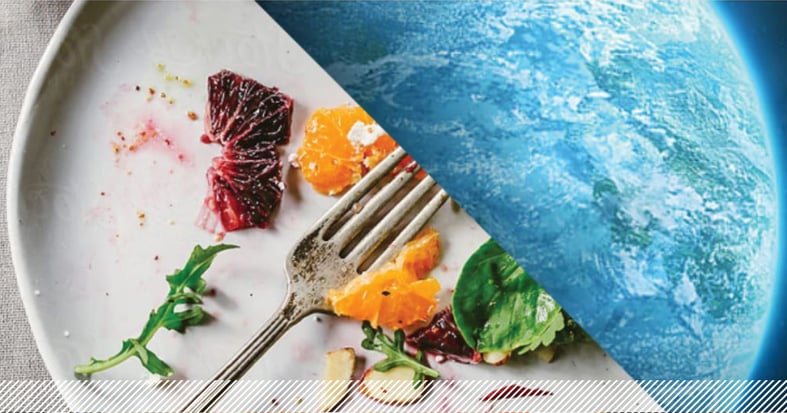 Since beginning our partnership in 2014, Google has prevented 10 million pounds of food from being wasted using Leanpath, the equivalent of eliminating 25,000 metric tons of carbon from the atmosphere.
Michiel Bakker, Google's VP of Global Programs, made the announcement along with news of the company's ambitious prevention goal:
"To protect our planet and keep it healthy, we need to collectively cut back on food waste — for us at Google, that means doubling down on our efforts to reduce waste in our kitchens and cafes. By 2025, we aim to cut food waste in half for each Googler and send zero food waste to the landfill."
One third of the world's food production goes to waste every year, contributing eight percent of our carbon footprint. According to the United Nations, the foodservice industry contributes about 25 percent of the world's food waste.
"Google is showing the kind of leadership the world needs from our largest companies, including those businesses that involve food as part of their culture and operations but aren't traditionally considered 'food businesses,'" said Leanpath CEO Andrew Shakman. "At Leanpath, we are grateful to have partnered with Google on food waste prevention since 2014, and we are excited to put our full efforts into helping Google achieve these ambitious commitments."
While Google is focusing on preventing food waste from happening to begin with, it is also working to ensure any excess food is donated or is properly composted. It is currently piloting technology that can process organic waste onsite and better sort trash to divert waste from the landfill.
"While we're working hard to reduce waste in our own food operations and cafes, the biggest impact will come when the entire industry works together and adopts solutions to keep food out of landfills," Bakker stated.
To that end, he also announced Google is providing $1 million as an anchor funder to the upcoming ReFED Catalytic Grant Fund with the goal of accelerating and scaling food waste solutions in North America.
"Together, we can keep our planet healthy," Bakker stated.
Hear Google talk about its work with Leanpath in this case study video.