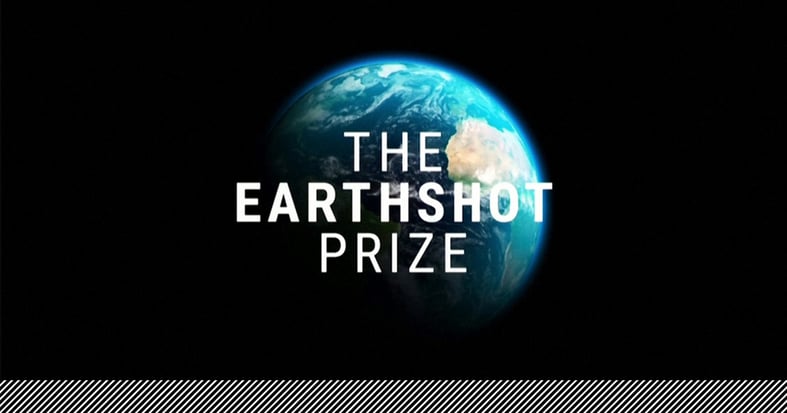 Leanpath is thrilled to be nominated for the prestigious Earthshot Prize.
The Earthshot Prize seeks to catalyze efforts to repair and regenerate the planet by scaling solutions in five core areas that underpin the United Nations' Sustainable Development Goals (SDGs): Protect and Restore Nature, Clean our Air, Revive our Oceans, Build a Waste-free World, and Fix our Climate. Each of these five areas is critical, and all are detailed further in the organization's Roadmap to Regeneration summary, which also includes a simple yet powerful equation that underlies the iniative: Urgent Optimism + Action = Change.
The prize was created by the UK's Prince William and the Royal Foundation of the Duke and Duchess of Windsor and is supported by a Global Alliance of philanthropic organizations (such as the Bezos Earth Fund and Bloomberg Philanthropies) along with NGOs such as the World Wildlife Fund and the United Nations Environment Programme.
Like its namesake–U.S. President John Kennedy's "Moonshot" initiative that put a man on the moon–the audacity of the Earthshot Project is inspiring. Background on its creation and intent, along with insights from the Council of individuals guiding its ongoing development, can be found in this video conversation between Prince William and famed natural historian Sir David Attenborough.
Candidates for the Prize are selected by a group of 345 designated nominators across 80 countries, including Japan-based PDIE Group (Purpose Driven Innovation Ecosystem), an organization focused on connecting multiple stakeholders to co-create a more sustainable future.
Leanpath was nominated for the 2022 Earthshot Prize by PDIE Group for our longtime work in developing integrated measurement-focused technology solutions to enable food waste prevention in foodservice operations across all sectors – including hospitality, healthcare, colleges and universities, corporate, sports and leisure, and more.
With our mission of ensuring a sustainable future for all by making food waste prevention everyday practice in the world's kitchens, Leanpath is completely aligned with the Earthshot Prize's goal of accelerating urgent, effective action toward achieving the SDGs.
We're also excited that our work in preventing the occurrence of food waste, which saves resources and externalities all along the food supply chain from farm to fork (and sadly, to landfill), positively impacts all five core segments of the Earthshot Prize due to the nexus nature of food (and food waste).
We're thankful for the nomination by PDIE Group, and for the opportunity to bring attention to the importance of scaling our work in food waste prevention as well as the important work of all of the other nominees seeking to scale impact to create a sustainable future.