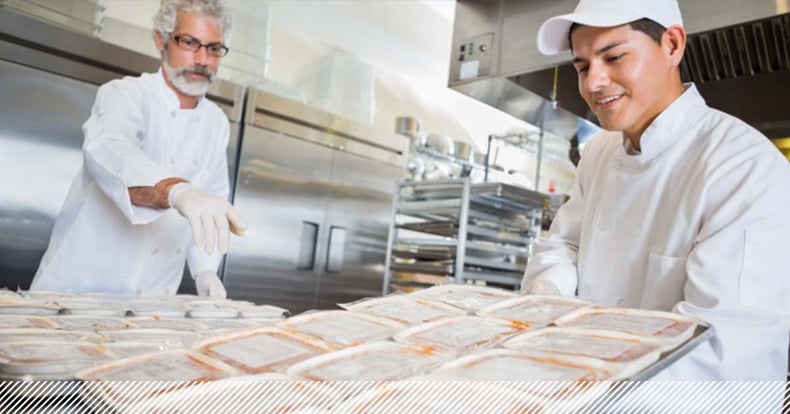 Preventing food waste—actually stopping it from being created in the first place—is the most financially and environmentally effective solution available to foodservice organizations. But when edible excess food still occurs and can't be repurposed internally, donation is the next best thing.
Leanpath Trackers have always allowed users to identify excess food going to donation. And to provide better insights into those donation activities, we are excited to announce the release of the new Leanpath Donation Dashboard. The Donation Dashboard is a streamlined view of your donation data, displaying key information about your operation's excess food generation, and its available now for Leanpath users.
The globally recognized Food Waste Hierarchy ranks solutions to food waste based on their environmental impact. Prevention (also known as "source reduction") is the most preferred solution because it stops food waste from being generated; all other solutions only address food waste after it has been created and accumulated deep environmental impacts.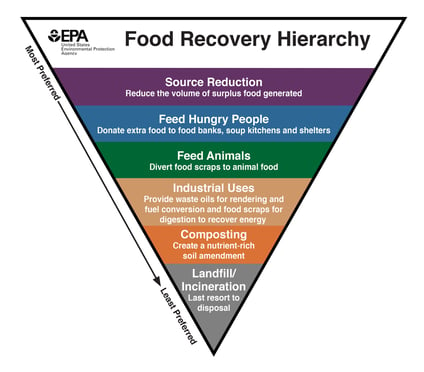 Prevention is also the only solution that delivers financial benefit since you stop buying food that you know is only going to be wasted.
Next up is feeding hungry people, sometimes called donation or food recovery. It's is ranked second on the hierarchy because if food waste can't be prevented, then when possible it should be donated.
Most organizations that donate food attempt to quantify and report on their efforts, but it can be difficult to streamline your measurement. The Leanpath Donation Dashboard allows users to measure their overall donations, and also drill into their donation patterns with insights like how much of their total excess food stream is donations, what their most-donated foods are, and how many meal equivalents they have saved with donations.
This allows users to calculate the value of their donations, but ultimately to gain deeper insights that allow them to prevent that excess food from being generated in the first place. This makes their kitchens more profitable, more sustainable and leaves valuable food resources in the food system for those who need it.
If you're a current client and would like to hear more about the Donation Dashboard, just reach out to your Leanpath rep. Not a client, but interested in learning more about Leanpath food waste prevention solutions? Reach out here.
Sign up for our monthly newsletter in the footer below for the latest in
food waste prevention initiatives, best practices, webinars and more.