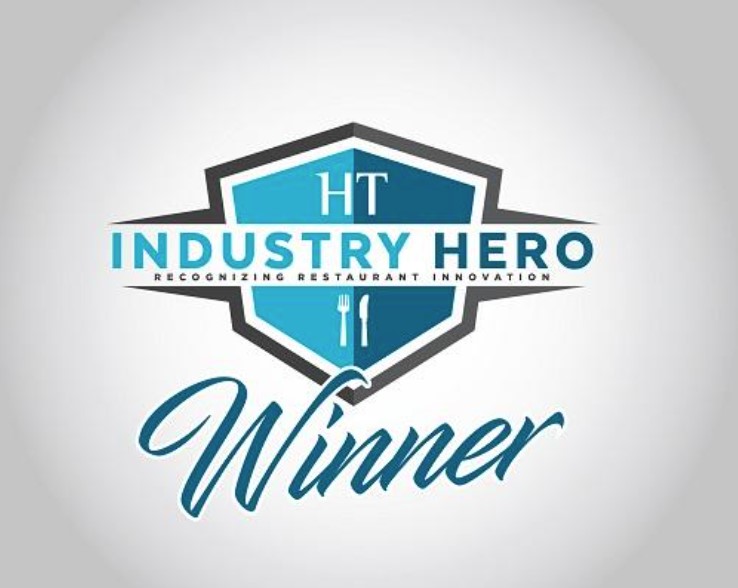 Today, on March 8, at the Multi-Unit Restaurant Technology Conference (MURTEC) Conference in Las Vegas, Leanpath was very excited to be recognized by Hospitality Technology as a winner of the 2023 Industry Heroes Award.
The Industry Heroes Awards recognize both restaurants and technology suppliers for exemplary contributions to the industry. Leanpath was awarded for our contributions in reducing food waste, along with other winners Checkers and Rally's for its support of No Kid Hungry, Gigpro, and GiftaMeal.
Leanpath helps kitchens of all sizes, from restaurants to foodservice to hospitality, make food waste prevention everyday practice and cut food waste in half, reducing food and labor costs and environmental impact.. Thousands of food organizations in more than 40 countries use Leanpath every day to run a more sustainable and profitable kitchen.
"Leanpath is humbled to be honored with the MURTEC Industry Heroes Award," said Andrew Shakman, Leanpath co-founder and CEO. "We have been partnering with foodservice and hospitality organizations for almost two decades, and are excited about our opportunity to have a broader impact in restaurants."
If you're interested in learning more about a program offered exclusively to multi-unit restaurants to quantify and reduce your restaurant's food cost variance by targeting food waste, please contact Leanpath Restaurant Program Lead Evian Macmillan at emacmillan@leanpath.com.
Sign up for our monthly newsletter for the latest in
food waste prevention initiatives, best practices, webinars and more.