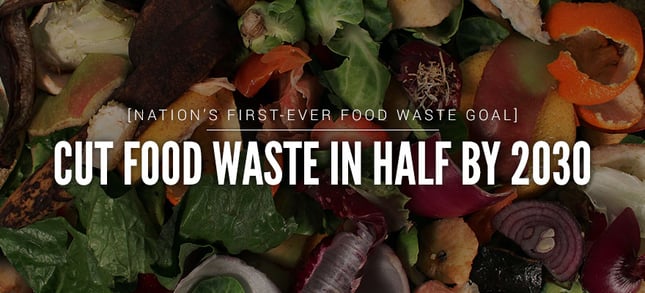 In case you missed it, there was big news in food waste this month.
On September 16, the Agriculture Secretary Tom Vilsack, alongside USDA and EPA officials, announced a first-of-its-kind goal for America to cut its food waste by 50% by the year 2030.
Currently, the U.S. EPA estimates that 21% of all of the waste in landfills is food. The U.S. Department of Agriculture estimates that we waste 133 billion pounds of food in the U.S. every year! That's more than a third of our total food supply—wasted.
We've been talking about these staggering statistics for many years at LeanPath and we're very encouraged that the government is taking action. Vilsack compared this focus on wasted food to the anti-littering campaigns in the '60s and '70s, which caused social norms to shift and people to wake up to the fact that throwing trash out your car window is not OK. Similarly, throwing away food when we have limited resources and 1 in 6 Americans is food insecure is not OK.
At the core of this campaign to cut food waste is education—educating consumers about how to really know when something is no longer safe to eat, for example, rather than just blindly following 'best before' dates. Experts are also suggesting that the government will need to work with our industry—foodservice companies, restaurants and grocery stores—to help the nation reach this goal.
An interesting coincidence in this equation is that on average our LeanPath clients cut their waste by 50% after implementing their tracking programs! Our methodology is also routed in data leading to goals, and goals leading to action. We're hopeful that this ambitious goal will move our country toward a less wasteful society.