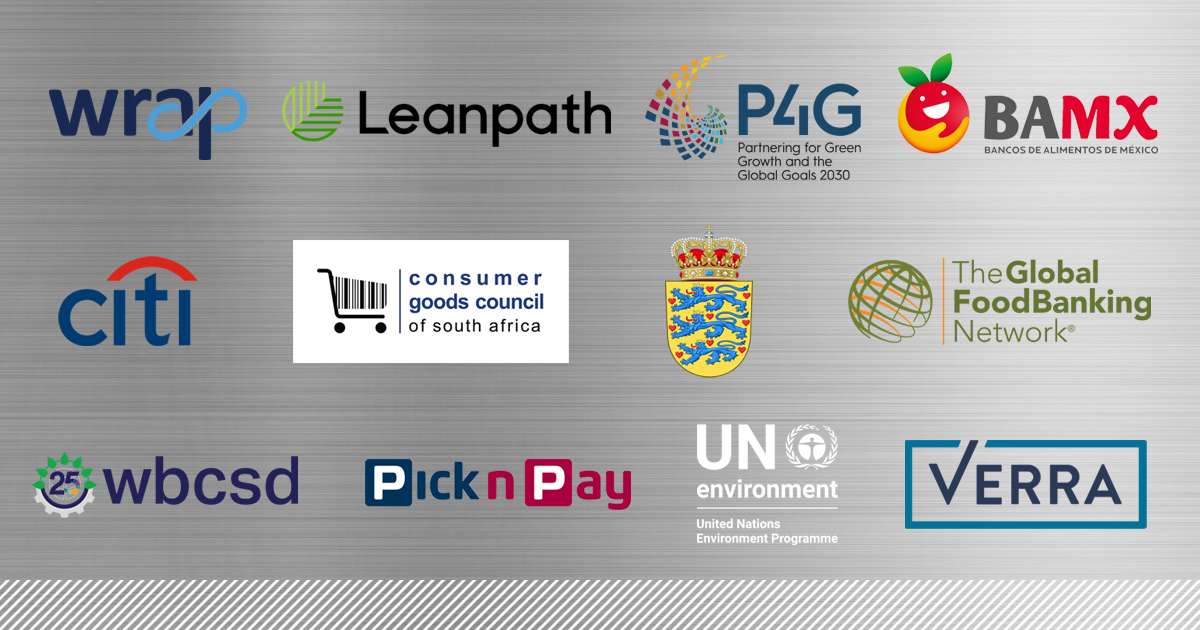 Leanpath is proud to announce a new partnership with other global organizations to find innovative new funding models for food waste prevention.
Led by WRAP, the UK's Waste Reduction and Action Programme, the project will bring together numerous organizations in the effort to scale up food waste reduction in the target countries of Mexico, Indonesia, and South Africa. Partnering organizations include Leanpath, Bancos de Alimentos de Mexico (BAMX), Citibank, The Consumer Goods Council of South Africa, The Danish Think Tank on Food Loss and Waste, The Global FoodBanking Network, The Indonesia Business Council for Sustainable Development, PickNPay, The United Nations Environment Programme (UNEP), and Verra.
Known as FLAWLESS (Halving Food Loss And Waste by Leveraging Economic Systems), the project has received $826,000 in funding from Partnering for Global Growth and the Global Goals 2030 (or P4G). P4G is a newly formed non-governmental organization with the inspiring focus of "becoming the world's leading forum for developing concrete public-private partnerships at scale to deliver on the Sustainable Development Goals (SDGs) and the Paris Climate Agreement."
FLAWLESS seeks to identify and accelerate new ways of monetizing the benefits of food waste prevention, creating new financial incentives to prevent food waste. As WRAP explains, "This will be achieved firstly by mobilising the financial sector to factor in both financial and environmental performance in their lending. This could include, for example, investments that enable the food sector to acquire smart technology to help reduce food waste by repaying the up-front cost through the cost savings instead."
At Leanpath, we've long been driven by the scale of the global food challenge, and we are completely aligned with the Target 12.3 of the SDGs, which calls for cutting global food waste in half by 2030.
We recognize the negative social, environmental, and financial dimensions of excessive overproduction and recurring food waste, so we are driven to ensure a sustainable future by eliminating global food waste–which we address daily through our mission of making food waste prevention everyday practice in the world's kitchens.
And nothing excites us more than collaborating with aligned and inspiring partners to advance food waste prevention at scale.
That's why we are so excited about FLAWLESS and its backing by P4G.
At Leanpath we are always interested in partnerships to drive food waste reduction, and as the world faces a sudden sharp increase in food loss and waste due to COVID-19 disruptions of the food system (with related sharp increases in food insecurity)–we are reminded of the importance of scaling global food waste reduction efforts with urgency, in collaborative fashion, and with systemic focus to achieve durable change. And we believe that accelerating food waste prevention efforts in foodservice sectors in the world's developing regions is essential to achieving the Target 12.3 goal.
We thank P4G for its vision and commitment to FLAWLESS, the WRAP team for leading the extensive development work to bring the project to this point, and all of the above-mentioned partners who contributed to the project's development to date.
Sign up for our monthly newsletter for the latest in
food waste prevention initiatives, best practices, webinars and more.