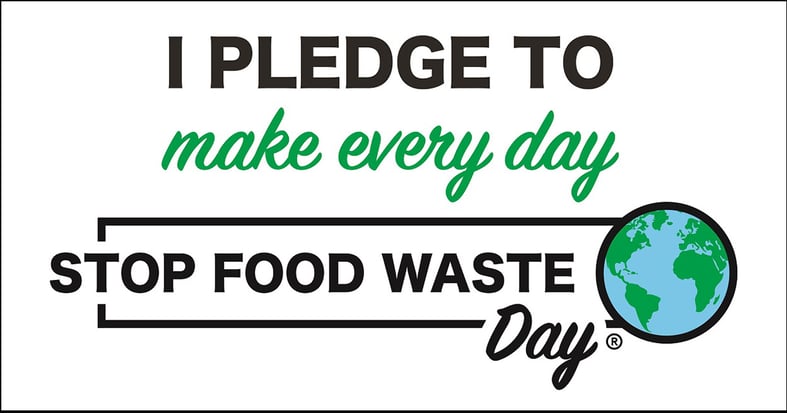 Six years ago, recognizing the need to drive increased focus on the global food waste challenge, Leanpath partner Compass Group launched an educational campaign designating the last Wednesday in April as Stop Food Waste Day.
Coming just days after Earth Day–with this year's theme of "Invest in our Planet"–the timing couldn't be better, because reducing food waste is one of the single most effective levers that the world has to transform the food system. It also is key to accelerate progress toward the UN's Sustainable Development Goals and stem climate-warming greenhouse gas emissions.
Today, however, it is hard to ignore the financial burden the foodservice industry, and consumers in general, are facing. Global food commodity prices hit an all-time high in March following Russia's invasion of Ukraine, according to the UN Food and Agriculture Organization (FAO).
Stop Food Waste Day 2022 is a good time to remember that while food waste prevention is one of the most actionable initiatives kitchens can do for the environment, it is also one of the most impactful initiatives for a kitchen's bottom line.
Inflation had already been driving up food prices, before the war in Ukraine further destabilized global food production and sent prices even higher.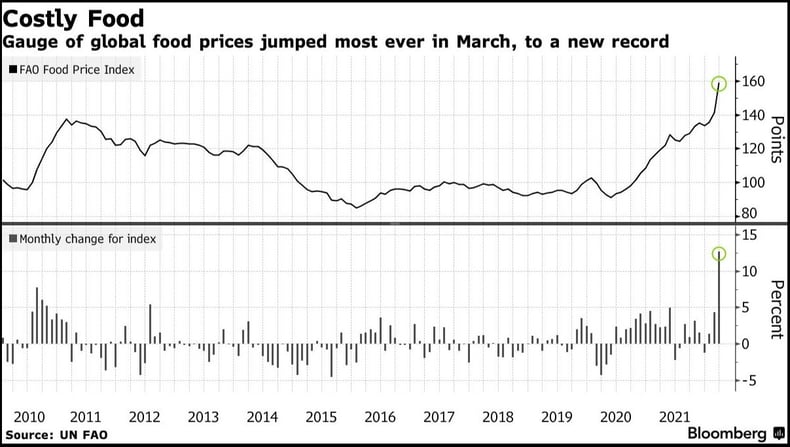 According to FAO, prices have jumped about 75% since mid-2020. Last month's surge of 13% drove prices to a seventh straight quarterly gain. The UN predicts prices will continue to rise.
Food is a precious resource. It is also more expensive than ever. Despite this, typical foodservice kitchens waste between 4 and 10% of the food they purchase before it even reaches a diner's plate, according to Leanpath data.
Global food price increases are not just a challenge for foodservice operators–and a call to action on reducing food waste–but it is an even greater challenge to the world's poor, who had already been pushed into greater food insecurity due to COVID disruptions.
On this Stop Food Waste Day, preventing food waste is an urgent strategy that deserves attention and focus.
For more on this, download our free e-book Why Food Waste Prevention Should be Your Top Sustainability Priority.
Also, visit Compass Group's new food waste cookbook for inspiration and its new Toolkit for other resources.