For some in the foodservice industry, part of the recovery from COVID-19 will involve filing insurance claims. Part of those claims may include coverage for food that had to be wasted as a result of the crisis. We wanted to give our clients a walk through on two ways to generate the relevant reports from your Leanpath data.
Viewing the impact in your food waste dashboard
The Food Waste Dashboard is the centerpiece of Leanpath Online; a one-stop shop for all of the analytics generated from your Leanpath data. By default, the Food Waste Dashboard presents the previous full week's data, but we want to make sure that clients know they can set a custom date range for reporting.

The custom date range filter will limit the data displayed to those transactions you wish to claim during this time. A user can set a starting date based on when their kitchen was first impacted and an ending date either the current date or when your kitchen resumed operation. After applying this filter, the Food Waste Dashboard will display the same summaries and reports that Leanpath has generated for you in the past, but only over this date range.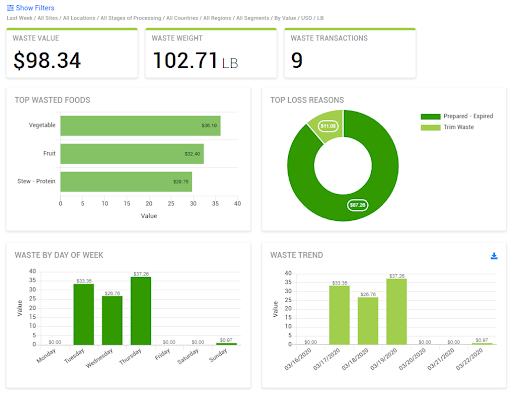 Downloading your data for offline use
For those clients who need to generate a report or summary of their data that is not currently available in the Food Waste Dashboard, there is the option to download your transactional data for use in data processing tools like Excel or Google Sheets. Users will find this option under the Waste Data Download section of the Food Waste Dashboard.
Here customers are to select a custom date range filter and can select to generate either a comma-separated values (.csv) file (which can be imported into any data processing tool) or to an Excel file (.xls)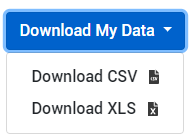 By using the Waste Data Downloader tool in Leanpath Online's Food Waste Dashboard, customers are able to use the transaction-level data to generate any report in any format they desire. The same dimensions, such as loss reason, source, or disposition, are available in Leanpath Online are available in this downloadable report. This allows for quick ordering, filtering, or summarizing of data into whatever format you need.
Sign up for our monthly newsletter to get updates about food waste best practices that can help you get through this challenging time and prepare for the future.