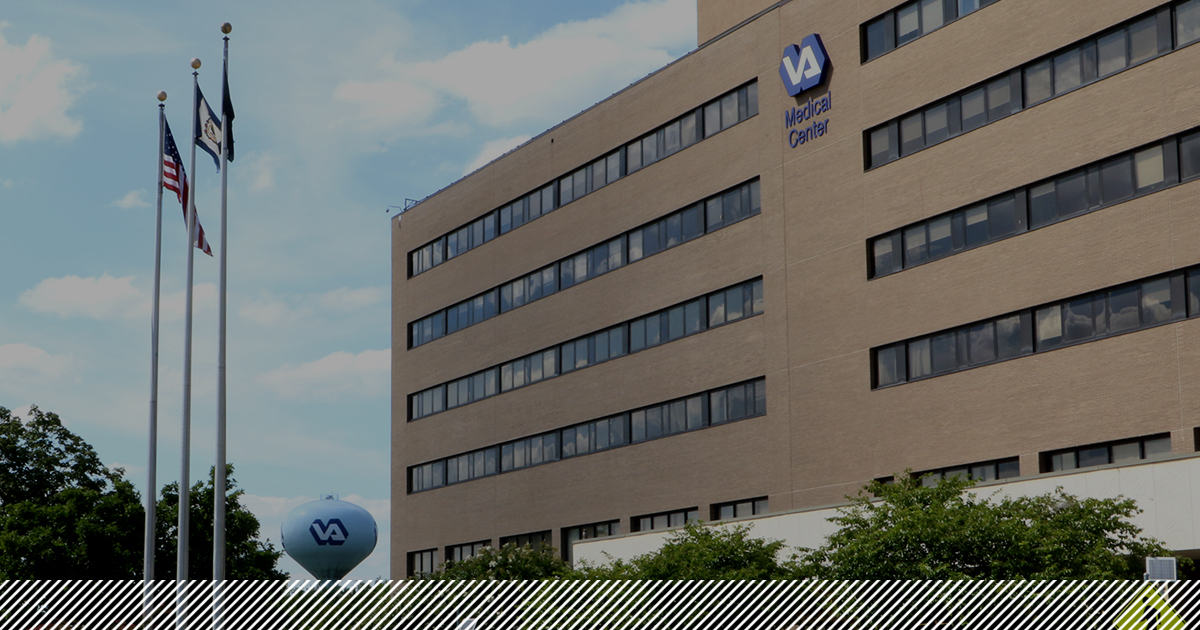 Ten years ago the Martinsburg VA Medical Center, in Martinsburg, West Virginia, launched its Green Kitchen initiative, a precedent-setting sustainability program in the Veteran's Administration. Food waste is a central focus, and working with Leanpath from the start, the foodservice team has prevented over 330,000 pounds of food from being wasted.
Here's what the team has learned from 10 years of food waste prevention.
Start with the EPA's Food Recovery Hierarchy


As luck would have it, around the time Nutrition and Foodservice (NFS) Chief Barbara Hartman was developing the Green Kitchen initiative, a local farmer introduced her to the EPA's Food Recovery Hierarchy, the standard guidelines for managing food waste. Food waste prevention ranks highest because it provides the greatest environmental benefit. "So we knew we needed to get a baseline measure of our food waste," says Hartman. That's when they started working with Leanpath. Continuing down the hierarchy, they established a robust food donation program, which they tracked through Leanpath, providing meals to a nearby veterans' transitional housing non-profit program.



Frontline foodservice teams know the waste problem best


About half of the medical center's NFS foodservice is through its cafeteria. "It's important that the last veteran gets the same options as the first," explains NFS Assistant Chief Annemarie Price. "When you want that model, you end up having food waste." Hartman and Price weren't there at the end of meal service, so weren't aware of the amount of waste the cafeteria was generating. "The staff were the ones who were seeing the food waste at 8:00 at night. They were passionate about [reducing] it and that was what really got them onboard with using Leanpath."



Cutting food waste lets you invest savings elsewhere


The kitchen found immediate food waste reduction after beginning tracking

. By reducing their food waste, they were able to stop buying as much food, which led to financial savings. They reinvested those savings. First in buying more local product (which led to further food waste reduction:

fresher food has longer shelf life). And then they invested in special meals for the veterans, like a steak dinner on Father's Day.


You can create your own circularity
"Circularity" or a "circular economy" is the concept that waste becomes a feedstock for production, so, in effect, there is no more waste. It's a lofty goal for many, but a reality at Martinsburg VAMC. Again, following the EPA's hierarchy, whatever waste they couldn't prevent was first donated. Whatever couldn't be donated was composted on site. The compost was used for landscaping and in the facilities gardens on its 150 acre campus.


Complacency is natural, but avoidable
Like any system in a kitchen, you put plans in place and then you monitor compliance. "When you do something over and over again, complacency can creep in," explains Foodservice Dietitian Taylor Kraft. Food waste tracking hasn't been an issue because of the feedback loop: when staff track food waste, Leanpath immediately displays their financial and environmental impact. "That visual they get of all the good things we're doing just pushes that complacency away and lets us address food waste issues that are creeping in."


Food waste tracking is an ongoing process
"I look at measuring food waste the same as measuring meal cost or labor cost," says Foodservice Supervisory Dietitian D'arcy Rea. "It's a metric you have to understand because it's so important to your kitchen's finances." And with the reality of high turnover rates in foodservice, new staff "will have no idea how to deal with food waste if they aren't tracking it."


A sustainability mission helps recruit top talent
Martinsburg, West Virginia, is a long way from Chicago. "It's a big change, my friend," says Rea, who relocated from the Windy City for the opportunity to work at Martinsburg VAMC. "They are changing things here. It's what everyone should be doing. That was the inspiration for me to come here because they are so innovative around sustainability." Kraft agrees: "It was the sustainability mission that attracted me."


Being sustainable can raise your kitchen's profile
Over the past decade Martinsburg VAMC and its foodservice team have been recognized for their leadership:
• 2010 VA Sustainability Award
• 2010 Presidential GreenGov Award – Good Neighbor category
• 2011 Association for Healthcare Foodservice Spotlight Award
• 2015 Military Order of the Purple Heart Distinguished Service Award
• 2017 Practice Green Health "Partners for Change" Award
• 2018 Practice Green Health "Partners for Change" Award


Food waste is even more important during COVID-19
"Tracking food waste during COVID-19 is essential since the status quo has been altered and we want to maintain good business practices," says Hartman. "With changes in patient census, we want to adjust our costs, and food, along with labor, is our largest expense."


There's more to do
Recognizing that sustainability–and food waste prevention–is not something you do once and are then done, Hartman and team have renamed their program. It's now called the Greener Kitchen initiative.
Sign up for our monthly newsletter for the latest in
food waste prevention initiatives, whitepapers, webinars and more.