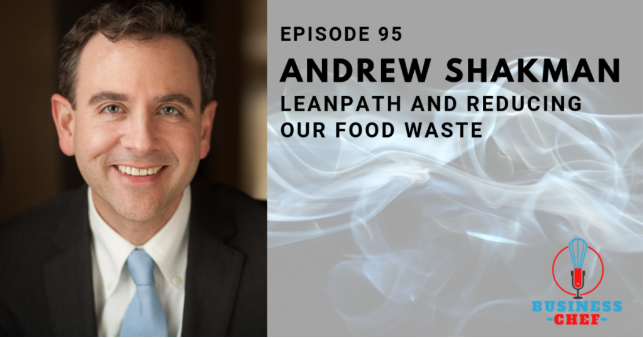 Leanpath CEO Andrew Shakman sat down with Chef Shawn Bucher at the Business Chef Podcast to discuss the impact and growing awareness of food waste.
"Food waste is a huge problem," Andrew explains. "It's consuming massive amounts of resources. Twenty-five percent of the fresh water in the United States is going into producing food that we waste. You look at greenhouse gas emissions and 7 to 8 percent of the greenhouse gas emissions in the world are coming from processes associated with creating food that we waste.
"It's made even more dramatically painful by the fact that so many people in the world are food insecure."
Listen to Andrew discuss food waste prevention best practices, what kitchens can learn from factories, and what he says to chefs who say they don't have any food waste.
"Step one is just to recognize that food waste is a challenge in every kitchen... and there's room for everyone to improve."
Then take a tour of the waste bins.
Download these guides and get started
on your food waste prevention journey today!