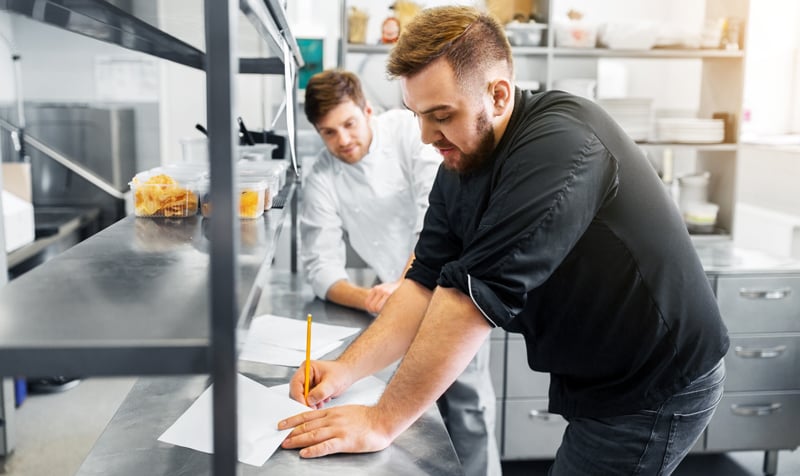 As the situation around COVID-19 continues to evolve, many foodservice operations around the globe are experiencing impacts. With a focus on health and safety, operations are temporarily closing, adjusting hours to limited service, or changing service styles to remove self-service or buffets - anything to mitigate the chance of spreading the virus. Foodservice teams may be notified with short notice of these changes in an effort to further protect our communities.
Given this turbulent environment, below are ideas foodservice operators can implement to minimize food waste and loss:
Limit, change, or stop food orders if your operation is closing or will adjust hours.
Work with vendors to limit food deliveries.
Request smaller pack sizes for products, if available.
Proactively communicate closings/limited hours with vendors so they can, in turn, limit what they order from their suppliers.
Preserve food already on-hand in order to limit spoilage, waste, and expired product.
Do your best to preserve food on-hand. Preserving food can be done through juicing, smoking, freezing, cooking and then freezing, dehydrating, pickling, and curing.
Cook, chill, wrap, label, date, and freeze any food that can be preserved following all health and safety standards.
Make soups, stocks, and sauces to be utilized in the future and then freeze.
Dehydrate fresh herbs to use when your operation reopens.
Upon re-opening, evaluate all saved food for menu utilization or repurposing.
If you cannot preserve or repurpose food, consider donation whenever possible.
Continue to track food loss via Leanpath.
Food loss, under certain circumstances, may be covered by insurance (policy dependent). Waste tracked via Leanpath can be downloaded from Leanpath online and may assist in providing documentation (value, item, date, etc.).
These are just a few ways to slow or reduce food waste during this global pandemic. The best thing to do is take action and be proactive. The Leanpath team is committed to supporting you through these changes with updates to Leanpath Online or other aspects of your waste tracking. Our team is available to help you adjust calendars, location data, or other settings as needed.
Download these guides and get started
on your food waste prevention journey today!