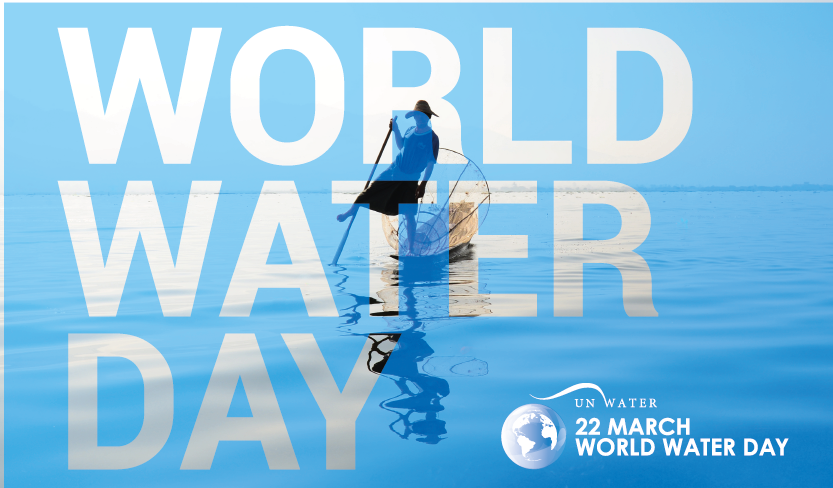 [Note: Please see here for advice on reducing food waste during a COVID-19 shut down.]
Sunday, March 22, is World Water Day, an annual observance organized by the United Nations.
We all know the importance of food in our daily lives – and at no time is that more important than in the virus-impacted world of today when our food supplies are being unexpectedly disrupted. So it is fitting that at this point in time we also reflect on our most precious natural resource – water – which makes the growth of our food possible.
Fittingly, this year's theme focuses on the linkage between water and climate change. The recent Policy Brief by UN-Water notes that climate change increases variability in the water cycle, negatively impacting water quality and threatening biodiversity and sustainable development globally.
Agriculture accounts for roughly 70% of annual world water usage. Thus, when we consider that one third (or more) of global food production is lost or wasted, we can derive that wasted food accounts for roughly 25% of global water consumption. Simply put, food waste is water waste.
At Leanpath we recognize the critical importance of water to life and its linkage to food, energy, and other Sustainable Development Goal challenges. Like food, water is a nexus issue – it impacts every aspect of our lives – and we all have an interest in preventing its waste.
That's why with each transaction of wasted food that we track in kitchens across the globe every day, our Trackers display the equivalent amount of water that would be unnecessarily consumed if that transaction were to occur every day. In short, we make food waste visible, and the associated water waste, too.
Bringing real-time visibility to the amount of water tied up in food waste helps further connect frontline kitchen workers to the importance of the global food waste challenge. It gives food waste reduction even more meaning. And the impact is substantial. Just last year, we enabled foodservice operations to prevent more than 18 million pounds of food waste. That resulted in a savings of more than 73 billion gallons of water – enough to fill more than 11,000 Olympic swimming pools.
So our work to achieve a reduction of global food waste by 50% under Target 12.3 of SDG 12 (Responsible Consumption and Production) is directly benefiting SDG 6 (Clean Water and Sanitation).
For additional insights into the critical linkage between food waste and water, consider reviewing this seminal paper by Jan Lundqvist from the Stockholm International Water Institute: Saving Water: From Field to Fork – Curbing Losses and Wastage in the Food Chain.
And in the meantime, take heart in the fact that each pound of food waste that you help prevent is saving water, too.
Sign up for our monthly newsletter to get updates about food waste prevention initiatives, whitepapers, webinars and more.