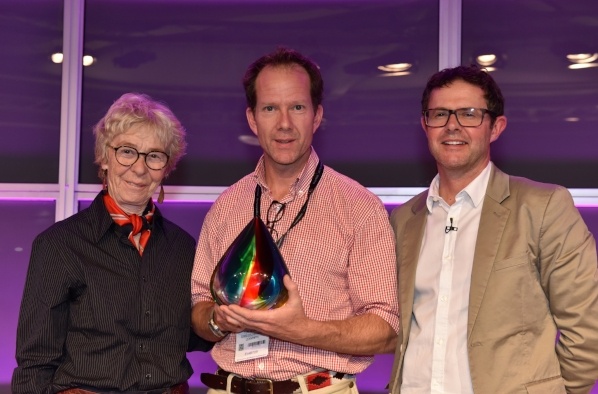 Food Matters Live has recognized Leanpath with the Sustainability Initiative of the Year Award.
Food Matters Live, hosted in London, brought in 800 leading organizations, 400 speakers, and thousands of visitors across a range of professions and disciplines, all with one goal: creating cross-sector connections focused on the future of food, drink and sustainable nutrition.
The Sustainability Initiative of the Year Award recognizes an organization that implements sustainable practices with a far-reaching impact. Leanpath took the gold for our work in scaling food waste prevention through measurement and data. Working with thousands of kitchens around the world, Leanpath prevents 1 pound of food waste every 3 seconds, 1 kilogram every 7 seconds, and has prevented over 28 million pounds of food waste since 2014 alone, that's over 12 million kilos.
Congratulations to all of the innovative companies that shared the awards stage, including LittlePod Ltd, Luker Chocolate, Alohas Foundation, Humane Society International UK, 3F BIO Ltd, and CHOCOLERO.
Leanpath is proud to have been recognized throughout 2018 for our work in preventing food waste. Read more, here, here and here.