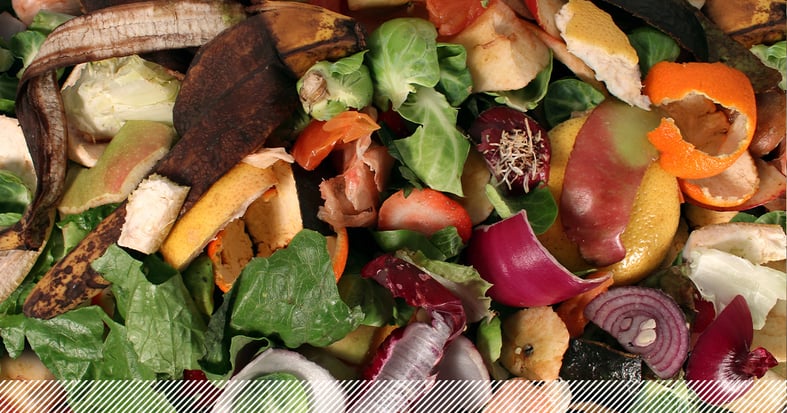 Throughout 2020, headlines reminded us of the disruptions the pandemic was having on the global food system. The images of food waste accumulating on farms and milk being dumped because distribution networks were shut down were stark reminders of how fragile the food system is. Put against the increased number of people going hungry as economies faltered, the public was left with a clear message: something has to be done about food waste.
With that clarity, it is no surprise the issue of food waste topped annual trend forecasting reports for consumers, the foodservice industry and legislators.
International consultancy Baum + Whiteman is calling it "The new war on waste." Pointing to the vast amount of food wasted each year--⅓ of the food produced globally is waste--the trend report states, "Now, the visible shock of Covid-induced hunger is spurring a two-front war on waste." They point to increased home cooking leading to an increased focus at home, and the same concerns bleeding into the hotel and restaurant industry.
Forbes reiterated the increased food waste focus among hotels and restaurants and put the issue as one of the top 4 food trends to watch.
FoodBev Media called out food waste as one of the top 3 sustainability issues of 2021. "Reducing food waste is crucial to addressing food insecurity and mitigating climate change. As a result, many brands are finding new, innovative ways to address food loss and waste, in an attempt to foster a zero-waste supply chain."
The international online magazine KTCHNrebel named food waste as one of its 10 biggest trends in global foodservice for 2021, as a direct result of COVID-19. When the pandemic led to foodservice outlets being shut down, many were left with massive amount of food on hand. Many quickly pivoted to donation, but a lot of food was wasted. But KTCHNrebel sees reason for hope in the new year, "increasing government-led initiatives alongside forward-thinking foodservice operators and social organizations pushing for change, should mean hope for a cleaner future."
US-based Waste 360 predicts greater focus on food waste legislation in the States this year. The editors point out that while composting and energy recovery have grown in popularity, the amount of food waste going to landfills has only increased. Targeting this waste stream by cutting "food waste generation" is expected. The latest state to introduce legislation to cut food waste to landfill is New Jersey, who introduced new rules in December 2020.
At Food & Wine and RealSimple magazines, chefs chimed in with predictions, anticipating "a more focused effort on waste" and more attention on cutting waste of costly center-of the-plate proteins: "This is out of necessity to adapt to product price changes and availability."
Foodservice outlets focusing more on food waste in 2021 were given insight last month on where their efforts should be placed. US-based research and advocacy organization ReFED published a comprehensive analysis of the issue. It found, among other things, that for the greatest financial benefit, foodservice organization should invest in food waste tracking to help prevent waste from happening to begin with.
See the ReFED report here, and check out Leanpath's suite of food waste Trackers and complete solution to food waste prevention here.
Sign up for our monthly newsletter in the footer below for the latest in
food waste prevention initiatives, best practices, webinars and more.