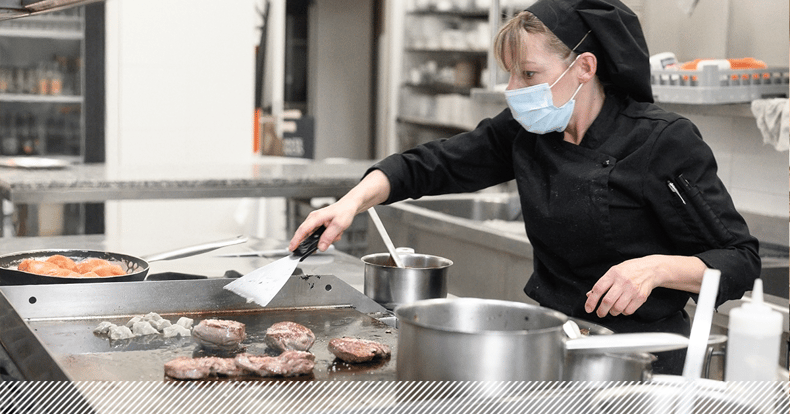 As we all adjusted to the challenges of 2020, something notable rose to the surface in foodservice: measuring food waste was no longer just a way to cut costs and be more efficient, it became a key tool in the learning and adapting process kitchens went through as they rose to the challenge of the new normal. What a kitchen wasted was one of the few real-time data points it could use to understand what was working and what was not as volumes dropped and service styles changed dramatically.
Controlling food waste became more important than ever. And the need for food waste intelligence was as important as always. Here are the 5 blog posts our audience found most valuable in a year full of surprises.
1. 50 food waste prevention ideas for Earth Day's 50th anniversary
"Today isn't just any Earth Day, it's the 50th Earth Day. And to celebrate we've collected 50 of our top food waste prevention tips for the kitchen, whether the foodservice or home kitchen. It's cliché, but in kitchens preventing food waste, every day is Earth Day. We're proud to help kitchens around the world bring the mission of a more sustainable planet to their teams and their work. Enjoy!"
2. Food storage best practices: How to extend the life of your food
"Getting the longest life out of the food you purchase is always a concern in a food operation. It is essential to make sure that foods are stored properly to extend shelf life and avoid unnecessary waste and cut back on frequent orders and deliveries."
3. COVID-19 and food waste prevention
"As the situation around COVID-19 continues to evolve, many foodservice operations around the globe are experiencing impacts. With a focus on health and safety, operations are temporarily closing, adjusting hours to limited service, or changing service styles to remove self-service or buffets - anything to mitigate the chance of spreading the virus. Foodservice teams may be notified with short notice of these changes in an effort to further protect our communities."
4. Leanpath launches mobile food waste measuring device for COVID-era menus
"Introducing our newest food waste Tracker, Leanpath Go, a mobile, item-based tracking platform specifically designed to respond to the industry's COVID-era needs."
5. Data shows lower food volumes can lead to more food waste
"As foodservice operations reopen from COVID-19 shutdowns, it is widely anticipated that service volumes will be reduced at the onset and increase slowly over months. While it may be assumed that less traffic leads to less food waste, a new Leanpath analysis shows just the opposite: on average, low volumes actually lead to higher levels of food waste relative to food purchases."
Sign up for our monthly newsletter in the footer below for the latest in
food waste prevention initiatives, best practices, webinars and more.