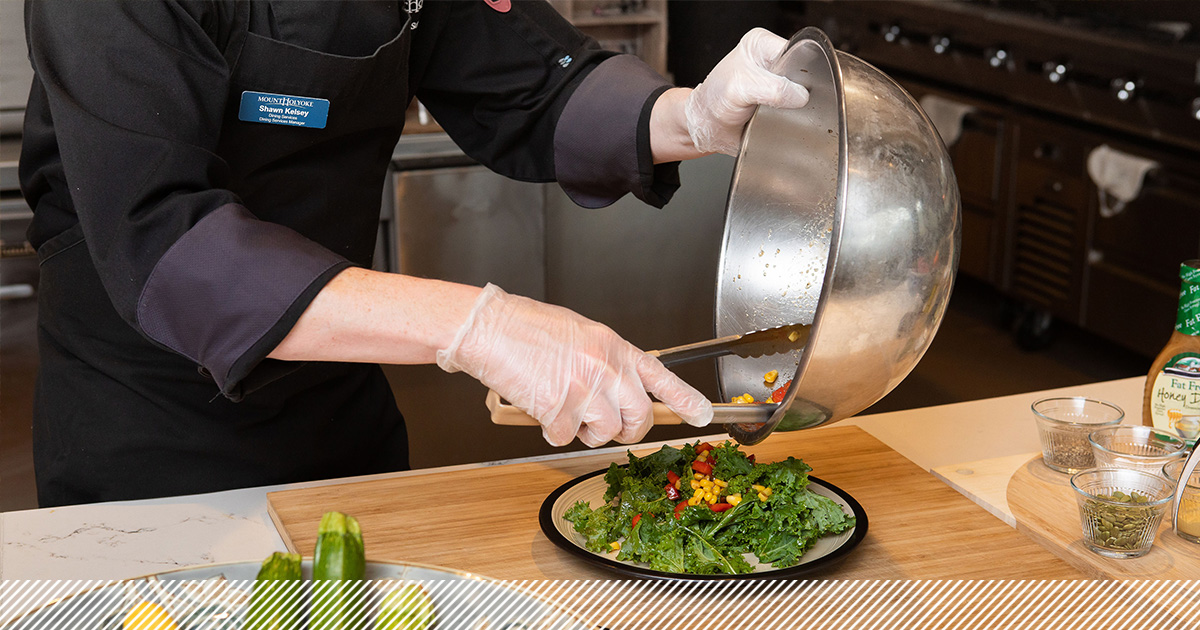 Mount Holyoke College started tracking food waste with Leanpath in October of 2019. And then, well, the world changed.
For the safety of the community the majority of the students were asked to leave in the spring. The college reopened in August with only 150 students on campus. The private women's college in Massachusetts, USA, typically has a student body of 2,200.
"But the college wanted to make sure those students got a great dining program, and they also wanted to keep as many of our foodservice staff employed as possible," explains Dining Services Manager Shawn Kelsey. "We opened half of our food stations and made sure we had a lot of offerings. The students got a great experience, but we knew food waste and diversion was going to be an immense challenge."
The kitchen utilized the Leanpath tracking system to its full potential by reviewing food waste reports, sharing that data with the staff and quickly incorporating innovative ideas to prevent the waste going forward.