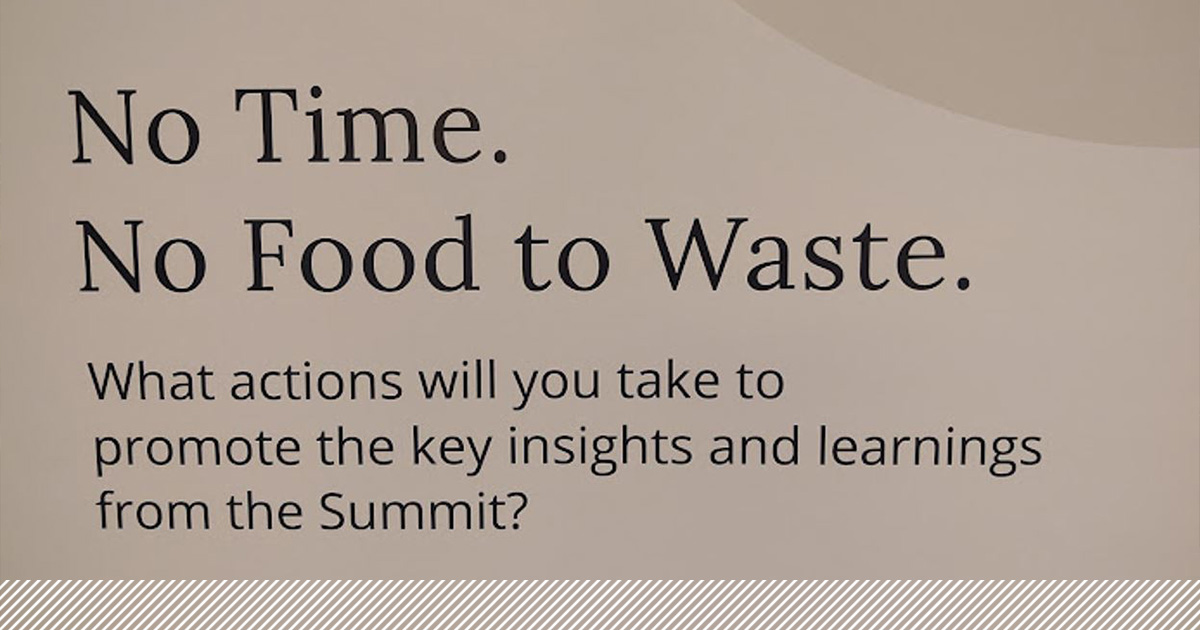 After a lengthy Covid-related break, Leanpath was pleased to join numerous colleagues, partners and food system changemakers for the ReFED 2022 Food Waste Solutions Summit in Minneapolis last week.
We would like to share our congratulations to the ReFED team for an expansive, exceptionally well-curated session that covered multiple sectors and themes (consumer change, climate, capital, DEIJ, health, innovation, etc.) while underscoring the need for urgent action to halve food waste in accordance with the 2030 United Nations' goal.
The action focus at the summit was clear. Upon entering the venue, participants were greeted with several inspirational messages on large banners drawing from the ReFED Insights Engine and the Roadmap to 2030. One message reminded everyone that "Food waste is a solvable problem. Here's how to do it." Another noted, "No Time. No Food to Waste. What actions will you take to promote the key insights and learnings from the Summit?"
In keeping with that inspirational framing, below are five (non-exhaustive) key takeaways from the summit.