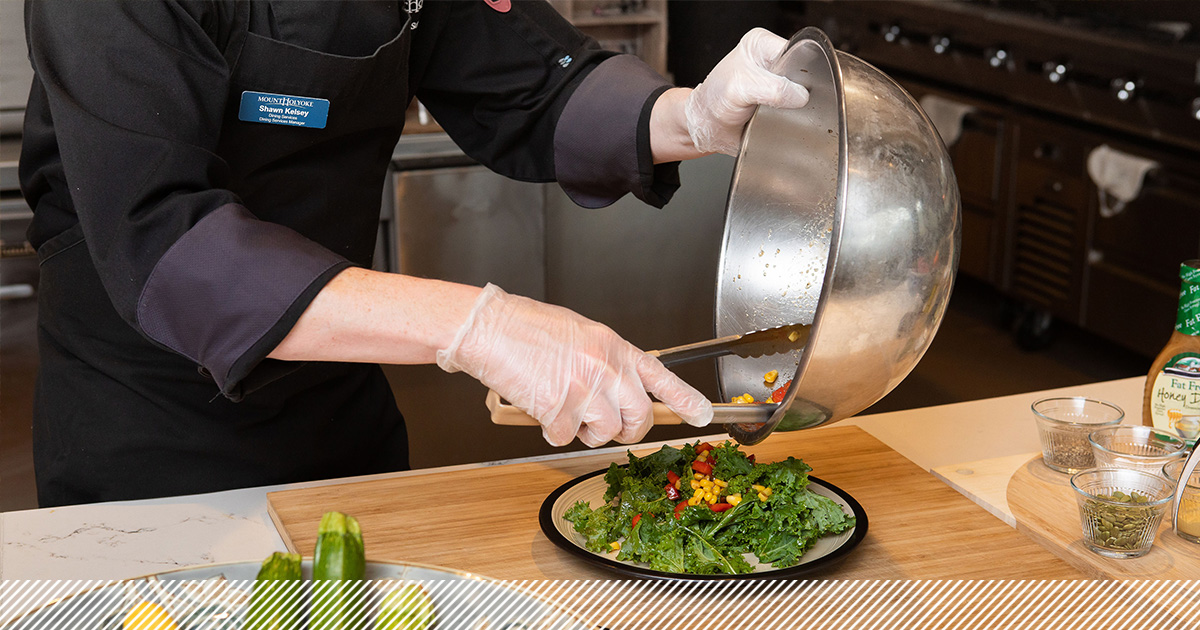 #1: How Mount Holyoke College used food waste tracking to quickly adapt to COVID-19 changes
As we all adjusted to the challenges of COVID-19, something notable rose to the surface in foodservice: measuring food waste was no longer just a way to cut costs and be more efficient, it became a key tool for learning and adapting to the new normal. What a kitchen wastes is one of the few real-time data points it can use to understand what's working and what's not.
Our top blog post of the year took a deep dive into how Mount Holyoke, a women's college in Massachusetts, USA, leveraged food waste tracking to its fullest.